EPILFREE Permanent Hair Reduction

EPILFREE will go to work and stop the cell division process leaving the follicle useless.
It combines the simplicity with exceptional results that are equal to laser.

Epilfree, a service that is provided by a licensed professional, is a permanent, non-laser hair removal method that is changing the way we look at hair removal. This is a concentrated formula that can reduce unwanted hair after several treatments. Get your treatments here at EBB Brazilian Waxing we know all about Epilfree Hair Removal and will do this service along with your regular waxing or sugaring services.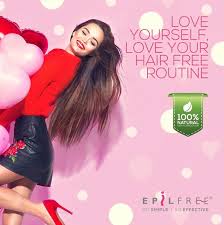 With continued treatments every 3 to 5 weeks over a period, the unwanted hair will disappear, leaving behind beautiful clean skin! Permanent reduces hair without laser. Softens & reduces coarse, whisker type of hair. Works on all skin types and hair colors as well as vellus facial hair. No contraindications!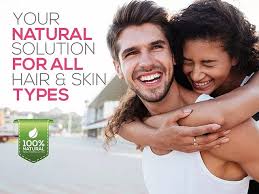 What a great gift to get those who aren't candidates for laser! The treatment permanently reduces unwanted hair without laser. It works on all skin types and every hair color, including blonde, red or gray. Somewhere between 8 & 12 treatments, the hair will be permanently reduced to the point of freedom from unwanted hair! Absolutely no chance of photosensitivity.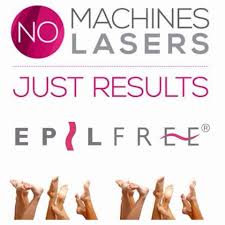 The EPILFREE treatment goes to work:
Permanently reduces hair without laser.

Softens & reduces coarse, whisker type hair.

Works on all skin types and hair colors as well as vellus facial hair.

No contraindications … No photosensitivity
A MUST BUY..!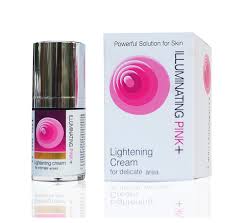 Illuminating PINK
The new gold standard for skin lightening! Illuminating PINK is an innovative spot reducing formula that tackles hyperpigmentation from 5 angles using newly discovered skin lightening actives and plant concentrates that stop the tyrosinase activity that cause discoloration while rapidly lightening visible spots by dissolving existing melanin.
Newly discovered ingredients combined with scientific acumen has made the desire for safe and natural-based therapeutic alternatives a reality. Illuminating PINK's success is credited to Dr. Yoel Konis, a Cosmetic Scientist and Formulator, who based his research on the concept that if nothing by itself would work as well as hydroquinone, it was essential to find a system that would allow the mixture of highly effective ingredients that also have the ability boost the activity of each other, to equal a solution that is safe and works better and quicker than hydroquinone. The result is a safe and powerful corrective skin lightener that diminishes existing pigmented patches, prevents future discoloration from forming and brightens skin for a flawless illuminating complexion. Brightens existing spots in 7-10 days Full Brightening in 6 weeks!! Works on all skin types (tested on Asian & Caucasian skin)
Works on any kind of spot, No side effects, No Hydroquinone
Hyperpigmentation Concerns
Dark Age Spots

Sun Damage | Solar Lentigo

Hormonal Influenced Melasma "Pregnancy Mask"

Uneven Skin Tone

Patchy Complexion

Rapidly Lighten & Brighten

Visible Discoloration

Accumulation of new spots

Post-inflammatory Hyperpigmentation (HIP)
How it works?
Stops tyrosinase activity by competitive and non-competitive procedures
Specialized ingredients prevent melanosome formation in melanocytes
Specialized ingredients prevent the release of melanosomes from melanocytes
A forcing group of ingredients interfere with the uptake of melanosomes into the epidermal cells
Active reduction of existing melanin (visible spots) by anti-oxidants as Resveratrol and natural Resorcinol derivates.
Instructions for use:
Thoroughly cleanse skin of any dirt and oils to allow active ingredients to be fully absorbed by the skin's upper layers.
Pat dry with clean towel or paper towel. Apply Illuminating PINK twice a day (morning and evening) using enough to fully cover area you wish to brighten.
For spot reduction, apply with a cotton swab. For larger areas, apply with hands and massage into desired area of brightening During the day, use an SPF+++ (20+) to protect the treated area(s) and protect unaffected skin.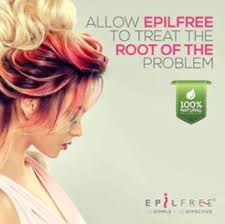 This action is permanent. your unwanted hair will disappear, leaving behind beautiful clean skin! Have questions? Contact us at 209.777.6818 or
follow this link to book and price check with EPILFREE!!
EPILFREE Combo with Waxing Services
NOTE: $10 per area added to Sugaring services on all Epilfree treatments.